Commissioning Our Services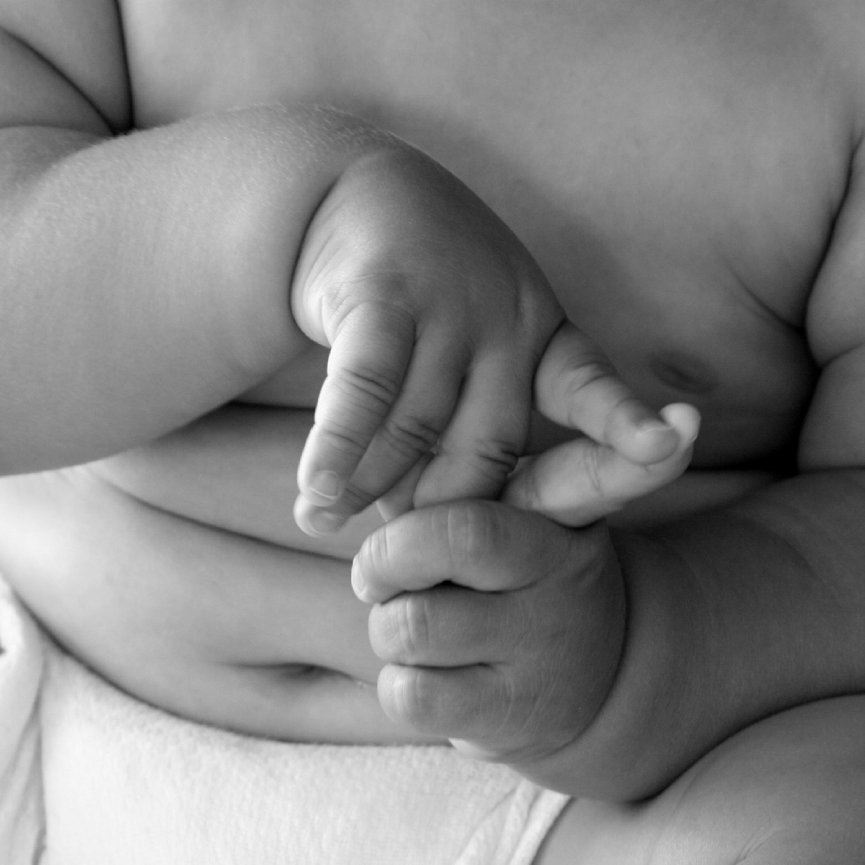 Making It Easy

That's what Linda Johnson Photography's customer service is all about. Our highly trained and expert staff want to make things easy for you. To have your portrait crated, just follow these simple steps.
1. Call today to set up your Design Consultation Appointment!
We realize that everybody is different; therefore every portrait is one of a kind original. We will meet with you to create a design concept. We will discuss wardrobe, colors and how to incorporate personal items from home to tell a story about your family history, hobbies, or professions. We will review with your the rates and services available.
2. The Studio Portrait Session
Linda and Tish do all the photography themselves. The lighting is their signature style; it is soft and warm. The lighting style creates the beauty and realism in the portraits. We allow approximately an hour and half for your portrait session. During the first fifteen minutes of your appointment we will be setting up. We recommend that you get dressed at the studio during this time, to avoid getting messed or wrinkled. For children's sessions age 5 and under, the photographer will work with an assistant. Parents are encouraged to observe and to be available if needed.
3. The Preview Presentation
Your portrait preview will include your images personally choreographed in musical audiovisual program just for you. We allow approximately an hour and half for the presentation and selection process. We will help you critique your images to determine your favorites. We will help you to understand what makes a portrait "Timeless" by discussing expression and composition. During this time you will decide on the sizes and finishes you would like to order. A 50% deposit will be due at that time. We accept cash, check, MasterCard and Visa. Your finished portraits will be complete in approximately 8-10 weeks. No order is released until it meets our high standards of excellence.
4. Your Finished Portraits
Each of our finished pieces is hand crafted and will be retouched. So don't worry about facial imperfections such as blemishes, scratches or rashes. Facial lines or darkness under the eyes will be softened. You will be called when your finished portraits are ready and an appointment will be scheduled for you to pick them up. Your balance will be due at that time. The wall portrait you purchased will be presented to you in a frame that we think compliments the portrait. The frames will vary in price depending on style. We have a large variety of frames that are competitively priced if you have a specific décor that you are trying to match, we will work with you. You will be welcome to take the frames home on a 30 day trial program to b sure that you are completely satisfied with them.
Your Pride is Our Joy
Heirloom Quality, Timeless Portraits of Children, Families, Individuals, Couples and Pets
Specializing in wall portraits for the home décor.
Studio and Gallery since 1985 …510 West 3rd St, Antioch, CA 94509
(925) 779-1325


Commerical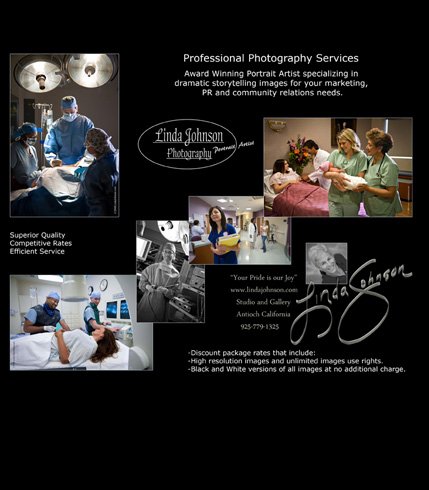 Commercial Services:
As a professional photographer recognized as one of the country's leading portrait artists, I am excited by
the prospect of working with you to develop dramatic, story telling images for your marketing, PR and
community relations needs. My work is currently featured in Sutter Delta Medical Center's Your Health
magazine and used by both SDMC and Sutter Regional Medical Foundation in their print ads and on their
Web sites. I offer:
· Highly Competitive Rates
· Superior Quality
· Efficient Service
· Special Attention to Your Timelines and Deadlines
When working with health care organizations, I strive to portray the doctors and other medical
professionals in working clinical environments enjoying their working relationships with their patients and
staff. I offer Sutter Affiliates discount package rates that include:
· High resolution images, image usage rights and color & density guide prints.
· Black and white versions of all images at for no additional charge.
· Assistance with scheduling appointments, finding and setting-up locations and directions.
· Fashion and interior design consultations with subjects/models.
· Efficient, well planned photo sessions that are both comfortable and enjoyable for the subject/models.
· Thank you "gift photos" mailed to the participating patients and staff models.
· Model releases from all photographed subjects/models.
I am currently scheduling no-charge professional consultations with marketing directors in your area and
would very much like the opportunity to meet and discuss my services with you. You will find copies of my
work attached to this e-mail, and I am happy to provide my rates and services offered via e-mail upon
request.